Pall-Ex has developed freight visibility software MyNexus under a six-figure IT investment to accelerate its growth in the B2B market.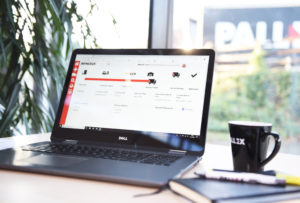 The software will provide next-level track and trace capabilities for full visibility on consignments across the Pall-Ex's UK delivery network. MyNexus provides real-time GPS tracking, customised dashboards for a customer-friendly interface, bespoke KPI reports, images of consignments documented with electronic proof-of-delivery and geo-tagging, and many more.
MyNexus aims to reduce phone calls to customer services by supporting Pall-Ex members with vehicle planning and customer freight expectations.
"The launch of MyNexus is part of the Pall-Ex plan to put technology at the forefront of our operation, as we continue to improve the quality of our service," said Pall-Ex Group managing director Kevin Buchanan. The "investment is helping us to overhaul our entire IT system, future proofing the Pall-Ex network and creating a quality solution that benefits all Pall-Ex stakeholders."