Palletforce will become an operator and build its own brand depot after purchasing South East London based UK Freight Masters. The purchase is the first of its kind for the company.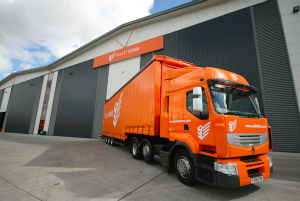 The acquisition will enable Palletforce to run its own transport and distribution centre – which will have a fleet of 30 multi-use vehicles on the road.
In October last year, the pallet network was taken over by EmergeVest, the Hong Kong-based private equity investor in a deal that valued the business at £30 million. The offer document gave as one of the reasons for the deal: "There has been a desire on the part of certain shareholders for the board to provide them with an exit opportunity."
Palletforce chief executive officer Michael Conroy said: "UK Freight Masters has been an important Palletforce member for 11 years, focused on quality and consistently delivering the high levels of service demanded from our members. We are committed to the company's employees and customers and will ensure the continued success of the business long term.
"This was an important strategic decision for Palletforce as we look to bolster our position as the leading pallet network and focus on service provision around London as part of our expansion targets."
Staff at UK Freight Masters will transfer to Palletforce under TUPE conditions as part of the new deal.