Palletforce is to invest £20 million extending its Staffordshire hub to a total of 620,000 sq ft.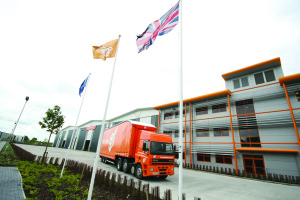 Another facility of 240,000 sq ft will be built on an adjacent 38-acre site, and is expected to go online early next year – this will bring the total investment up to £50 million.
"Palletforce is celebrating its 15th anniversary in 2016 and we have come a long way in a very short space of time," said Michael Conroy, chief executive officer, Palletforce. "The superhub is testament to our long-term investment in the business."
This is the first big project to be undertaken by new owners EmergeVest.
Palletforce has said that when complete, the hub will be the 'biggest of its kind in Europe', and capable of processing upwards of 30,000 pallets per night for distribution in the UK and Europe.