Palletforce has unveiled a £2 million upgrade of its electronic proof of delivery (ePOD) system, which will feature real-time vehicle tracking and improved notification facilities.
Other features include the ability to send updates to consignees via SMS, email and twitter as pallets move through the delivery process.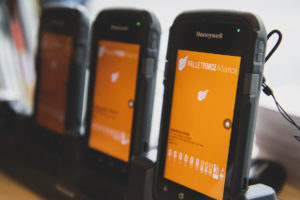 It links with the firm's Alliance system to provide enhanced tracking of freight, live updates for members and their customers and the provision of an accurate proof of location in addition to the proof of delivery.
Deployment of the new Honeywell devices has already begun and is expected to be completed by October.
Palletforce head of IT Kate Lovatt said: "Palletforce was first to market with the original ePOD system and now ePOD2 will ensure we are delivering the innovative technology to benefit both our members and their customers. The addition of several new efficiency-enabling features will improve the effectiveness of the system and allow us to further enhance quality, service and safety."