Palletline buys Mike Watson Transport
Palletline, the 100 per cent member-owned pallet network, has acquired one of its members Mike Watson Transport.
In the past two years, the company has acquired previous member S & S Distribution. Palletline acquired the storage and distribution company for £1.87million after it realised the business was to be sold.
In its strategic report for the year ended 30 June 2015, Palletline said: "While it is not the strategy of Palletline to be the owner of a number of distribution companies it will consider opportunities as and when they arise if it considers that it will add value to and support the service network."
Speaking about the Mike Watson takeover, Graham Leitch, managing director of Palletline said: "Mike Watson Transport is a welcome addition to the Palletline network, established in 2003 the business has a solid history in the area as a quality local and national operator with genuine traditional values in service and cooperation. This strategic acquisition further strengthens our market position locally and we very much look forward to providing Mike Watson Transport customers the backdrop of the Palletline service."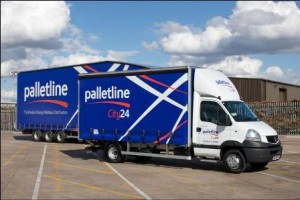 Glenn Baker, Palletline's network director said: "The purchase of Mike Watson Transport stems from the current evolution in the marketplace for pallet networks, it is a competitive market regionally. Palletline has proactively embraced the opportunity to improve service in the East Hampshire region to the good and benefit of the Palletline Membership"
Mike Watson, outgoing owner of Mike Watson Transport said: "The decision to sell my business to Palletline resulted in the best possible outcome for all parties especially my people who have served the company well for many years. A quality network with a focus on service, integrity and safety above all else."