Palletways has launched a new technology which notifies both customers and consumers of a pallet's estimated time of arrival.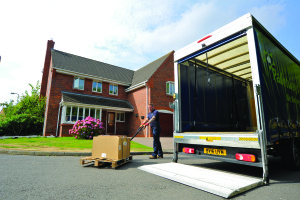 The new technology, which will be available across all platforms, can identify an estimated arrival time within a two-hour delivery window.
The bespoke technology, developed in-house and controlled from the depot, is the first of its kind to reach the pallet network market.
The system provides both SMS and email notifications like delivery time and consignment content.
It is also able to identify what product is in each consignment within those two-hour slots. This means that member customers are able to sign for a consolidated consignment with one signature rather than several.
Dave Walmsley, UK managing director, said that the new technology, which enables consumers to track their orders, works well for their home delivery market which has grown by around 4 per cent over the last two years.
"Our members and customers have told us that this innovation will deliver even greater customer service excellence and that delivery time certainty will support business growth," said Walmsley.
"Our game changing ETA system sets a new standard for the industry.
"There are benefits for everyone at each step of the pallet delivery process. For our network members, the ETA system makes the process more efficient because customers no longer need to phone or email their depots with queries about delivery times and dates. For customers, the capability to track goods and notify their consumers about time slots and consignment contents significantly improves their customer service."