Panther Warehousing, the two person delivery specialist, is introducing a two-hour delivery window, along with later cut-off times for next day delivery and other service enhancements.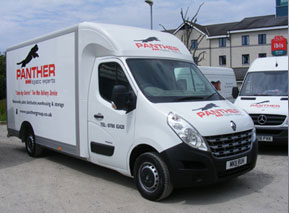 The new services come into operation from 1st September and follow the company's £17 million management buyout three months ago.
Other services include: Sunday delivery, weekend collections on Saturday & Sunday for Monday delivery, and collection on bank holidays for next day delivery.
Managing director Colin McCarthy said: "As online shopping, particularly within both the home furnishings and consumer electronics sector, continues to grow it is essential that we continue to support the market to meet the needs of customers."