ParcelHero predicts that parcel deliveries and collections will be transformed this year with driverless vans, drone deliveries and bicycles.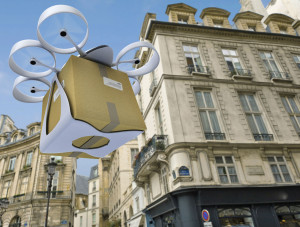 "This year will see a transformation in the way we send and receive parcels and deliveries," said head of customer research at ParcelHero, David Jinks MILT. "We believe seemingly 'sci-fi' delivery methods are nearer than most people think.
"Driverless deliveries may sound like something out of I Robot, but in fact will be happening in London this year. Greenwich's streets will soon see the eerie sight of driverless vans operating a predetermined route, moving parcels between either warehouses and shops or stores and homes.'
ParcelHero has also said that drones 'could appear in UK skies far sooner than has been previously predicted'. The courier service said that aviation regulations are now 'holding back their introduction just as much, if not more, than technology issues' and that the government has 'been quick to support Amazon's trials'.
ParcelHero has predicted that alongside these new technologies, there will also be a return of bicycles to deliver post.
"Cargo bikes will become increasingly popular with operators for last mile deliveries – particularly in cycle-friendly towns and cities such as Cambridge,' said Jinks.