EV Cargo division Allport Cargo Services has developed a new reverse logistics software platform for skiwear retailer Perfect Moment.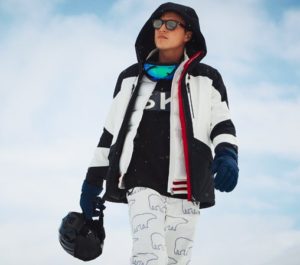 Allport Cargo Services built an online returns portal for the retailer, linked to its e-commerce site. Products are now individually tracked back to the ACS returns centre, where items are returned to stock inventory and are available for sale online within 48 hours.
Gary Ball, associate project manager at Allport Cargo Services, said: "We worked with Perfect Moment to develop a greater understanding around the path to purchase for their customers and the part a slick and simple returns process plays. We now have a fully-automated solution that mirrors the product and brand positioning and is capable of efficiently dealing with international returns."
Some 60% of Perfect Moment's returns are from outside the EU and the portal was designed to produce customs-compliant documentation. The portal was developed by EV Cargo Technology, in partnership with Intersof.
Miranda Grubb, e-commerce operations at Perfect Moment, said: "Customer service support is only required when a product is outside of the returns policy period. Inbound calls requesting returns labels and updates on the status of a returned item dropped considerably, allowing us to focus on developing sales. Importantly, it's more environmentally friendly compared to the expensive sticky label option."