The closure of Palmer and Harvey could cost Japan Tobacco International up to £148 million, the company has revealed.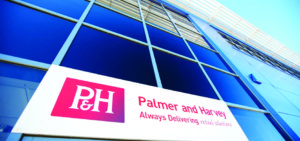 Japan Tobacco is responsible for a number of major cigarette brands in the UK including Benson & Hedges, Silk Cut, Camel and Winston.
Imperial Brands has already said that it estimates the P&H closure could cost it £160m, the majority of which would relate to excise duty which is non-recoverable.
In a statement, Japan Tobacco said: "Palmer & Harvey delivers approximately 25 per cent of JTI's volume in the UK but thanks to a contingency plan which is already in place, we do not expect any significant interruption in the supply of our products.
"The JT Group's maximum credit exposure as of November 29, 2017 is £148 million. It is not yet possible to determine the financial impacts at this time, as we need to allow the administration process to progress."