Plastic Omnium, which makes plastic components for cars, has awarded a contract to Gefco.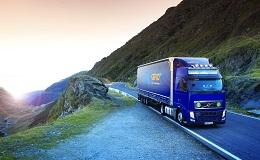 As a result Gefco's new Halewood DC will act at Plastic Omnium's third-party logistics warehouse, supporting Plastic Omnium's 240,000 sq ft facility at Omega South in Warrington.
"Our new partnership with Gefco will enable us to maximise efficiencies at our own warehouse, which supports our work with major automotive clients in the Halewood area," said Julian Pluchon, Logistics Manager at Plastic Omnium.
"We look forward to taking advantage of the capabilities of the market-leading Halewood logistics solution centre, and continuing our historic relationship with GEFCO during this exciting period for both partners."
Three dedicated vehicles will deliver suppliers components into the Halewood facility, which supports production for major automotive clients in the Halewood area, on a daily basis. Suppliers that were previously delivering directly to Plastic Omnium's Warrington facility will now deliver straight into Gefco Halewood.
Gefco targets motorcycle manufacturers with tracking solution