Poor stock availability played a part in disappointing pre-Christmas sales for Next Directory, the group has said in its trading statement.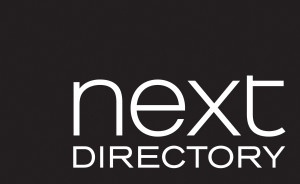 Full price sales growth for the 60 days to 24 December for Next Directory was two per cent. Next Retail was down 0.5 per cent for the period.
For the year to 2nd January, sales growth at Next Directory was 6.1 per cent. At Next Retail it was 2.1 per cent.
In the statement it said: "While warm weather may have been the main reason for a difficult fourth quarter, we would not want to allow difficult trading conditions to mask any mistakes and challenges faced by the business. Specifically, we believe that Next Directory's disappointing sales were compounded by poor stock availability from October onwards. In addition, the online competitive environment is getting tougher as industry-wide service propositions catch up with the Next Directory."
Next did not discount at any time before its end of season sale enabling it to maintain gross margins. Stock for the End of Season Sale was seven per cent lower than last year and clearance rates were broadly in line with last year, the group said.
"Full price sales for the year to date are currently +3.7 per cent ahead of last year, just below the bottom end of our previous guidance of +4.0 per cent to +6.0 per cent. However, good control of margins, costs and stock, along with healthy clearance rates means that we expect profits for the full year to remain within our profit guidance of £810m to £845m, issued in October."
*  Next's new 58,000 sqm distribution centre at G.Park Doncaster is on course for completion in the next few months.
The new building is next door to the retailer's existing DC. A conveyor link bridge on the north east corner of the new DC is currently being built to enable stock to be transported to the existing warehouse.
Next is the first of the major retailers to report on the Christmas period. These companies will be reporting over the next few days:
7th January
Marks & Spencer
12th January
Morrisons
Debenhams
13th January
Sainsbury's
14th January
Tesco
Home Retail Group (Argos & Homebase)
Associated British Foods (Primark)
26th January
Dixons Carphone (Currys PC World)