We know that preparing warehouse automation is a huge step for warehouse operators. This video is showing the real case in Poland for implementing warehouse robots for automation. At last, we will provide a whitepaper as a guide for reference.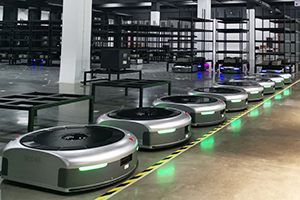 Goods-to-person picking process must be one of the headaches warehouse operators facing. By implementing the robotic solutions for the order picking process, the severe demand for high efficiency for warehouse like e-commerce would be definitely addressed.
Download the whitepaper to see the types of automation solutions and how to prepare your warehouse for automation:
https://page.geekplusrobotics.com/prepareing-your-warehouse-for-robot
If you want to see the real demonstration of the robotic solutions, schedule a meeting in IMHX 2019 in UK. Our consultants would gladly talk with you.
Or view the video here