PrettyLittleThing.com, which is part of boohoo.com, has chosen Clipper Logistics to provide logistics services from a new 600,000 sq ft site in Sheffield.
The fast-moving fashion, shoe and accessories e-commerce operation involves inbound deliveries from a variety of UK based and international suppliers over seven days a week.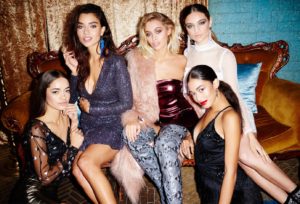 Mahmud Kamani and Carol Kane, joint chief executive of boohoo.com, said: "We are delighted to have successfully concluded our negotiations and to be entering into a contractual relationship with Clipper which we hope will be a long, successful and prosperous partnership for both parties."
The new contract will start in July with the site employing approximately 1,200 people by the end of the year with an assortment of shift patterns including part time, night shift and student friendly working hours.
Various forms of automation and mechanisation could be introduced over the next five years to facilitate the anticipated significant growth.
Steve Parkin, executive chairman of Clipper, said: "The new contract with Pretty Little Thing represents one of the company's most significant contract wins and is demonstrative of our ability to deliver cost-effective solutions for retailers of any scale. We are delighted to have been awarded this contract with one of the fastest-growing online retailers, and look forward to working with the PLT team over the years ahead."
In a trading update, Clipper said trading for the year to 30 April 2018 is expected to be in line with the Board's expectations, with continued growth in revenue, operating profit and net earnings.