Operating profit (EBITDA) at Kuehne + Nagel Group was up 11.2 per cent to CHF 259 million in the first quarter despite a slight fall in turnover to CHF 4 billion.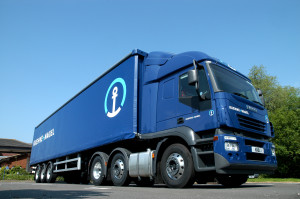 In Contract Logistics net turnover rose by 6.4 per cent on last year, exceeding the market average. "Due to operational improvements and the stabilisation of drinks logistics in the UK, EBIT increased from CHF 24 million in the previous year to CHF 33 million."
The company said that in the global airfreight market no significant positive growth stimuli were recorded; as a result, volumes declined towards the end of the quarter. Nevertheless EBIT improved by 7.4 per cent.
In seafreight, Kuehne + Nagel expanded its container volume by 6 per cent, while the international seafreight market grew by around 1 per cent only. Gross profit per TEU rose by 1.4 per cent and the EBIT-to-gross profit margin (conversion rate) rose from 29.0 per cent in the previous year to 30.7 per cent. EBIT increased by 13.8 per cent.
CEO Detlef Trefzger said: "The result of the first quarter 2016 confirms the successful implementation of our group strategy. We consider our market proximity and our understanding of current and future customer requirements as a solid basis for the further, positive development of our business."