Agility increased its EBITDA 16.9 per cent to KD 114 million (£291m), for the first nine months while revenue was up 12.7 per cent at KD 1.2 billion (£2.9bn).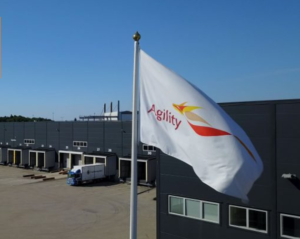 In the third quarter the Global Integrated Logistics division (GIL) increased EBITDA by 26 per cent to KD 7.8m (£20m), while net revenue was up 5.1 per cent to KD 64.8m (£166m), driven mainly by air freight (up 15.6 per cent) and contract logistics (up 6.4 per cent).
In Q3 2018, air tonnage increased 11.4 per cent vs. Q3 2017. Ocean Freight net revenue grew 4.2 per cent, mostly on volume growth despite slight yield compression. Volume increased 6.7 per cent over the same period a year earlier.
Chief executive Tarek Sultan said: "The company's investments in technology and emerging markets infrastructure are paying off with better productivity, a growing customer base, and a diversified service and geographical offering."