XPO Logistics saw a dramatic increase in operating profit last year as it reaped the rewards of its acquisition strategy. Adjusted EBITDA for full year 2016 improved significantly to $1.25 billion, compared with $493.1 million for 2015.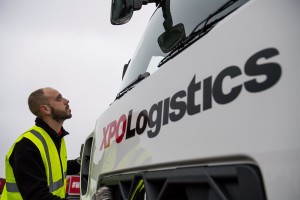 Total revenue for the year was $14.7 billion a 91.8 per cent increase from 2015.
Bradley Jacobs, chairman and chief executive, said, "We generated the strongest growth in last mile and contract logistics, driven primarily by e-commerce, more than offsetting a weak intermodal environment. Our less-than-truckload operations in North America capped an outstanding year with a 40 per cent increase in fourth quarter adjusted operating income.
"Our focus remains on further enhancing customer service while realise the significant profit improvement opportunities embedded in our business. This year, we'll get the full 12-month benefit of numerous efficiencies we implemented throughout 2016 in procurement, real estate, back office operations and workplace technologies. We have more savings to realise in each of these areas, along with cross-dock and warehouse automation, labour productivity and the global adoption of best practices. In addition, we're marketing our services with a high calibre sales organisation that draws on our total supply chain offering to help customers operate more productively."
The company reaffirmed its full year targets for adjusted EBITDA of at least $1.350 billion for 2017 and $1.575 billion for 2018.