Prologis has paid £51.4 million for Ravenside Retail Park in Edmonton, north London.
The park, which comprises seven retail units totalling 128,507 sq ft, was owned by M&G Real Estate.
Robin Woodbridge, head of capital deployment for Prologis in the UK, said the park would continue to operate as a retail park for the "foreseeable future, with potential redevelopment to industrial logistics in the medium to long-term".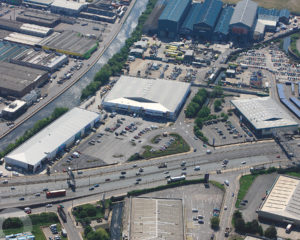 "The UK retail market is changing, as more and more people order goods online. Because of this, our customers, who include household retail names such as Amazon, Argos and John Lewis, need logistics facilities close to where people live and work, so they can fulfil deliveries of goods ordered online efficiently.
"As a leading provider of logistics parks, we need to ensure we have the locations available for our customers so they can deliver goods to consumers as quickly and sustainably as possible," said Woodbridge.
"Around London this means, amongst other things, having sites available for customers where they can operate electric delivery vehicles and where employees can get to work via public transport rather than by car, thereby reducing congestion and pollution."