The PSA Group has signed an €8 billion deal with Gefco extending their relationship for a further five years.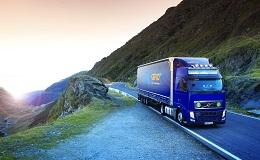 In 2012, PSA agreed to sell a 75 per cent stake in Gefco JSC Russian Railways (RZD) to sell a 75 per cent stake in Gefco for €800m. At the time PSA signed a long-term contract with Gefco.
Under the new agreement, Gefco will design and implement global logistics and transport solutions for the three PSA Group brands, Peugeot, Citroën and DS.
It will manage and optimise the entire supply chain, from sourcing components for production and assembly plants to distributing finished vehicles. In addition to these outbound and inbound logistics services, Gefco will be responsible for distributing spare parts.
As a 4PL provider, Gefco will be the PSA Group's sole partner in putting in place optimised multi-modal processes that combine rail, road, sea, air and inland water transport to create end-to-end solutions. It will also be responsible for coordinating the suppliers chosen to take part in the supply chain following calls for tenders. A central part of its integrated role will be applying its advanced logistics engineering skills, in combination with high-performance IT and data management systems, to provide real-time tracking and ensure the seamless interplay of the supply, storage and distribution chains.
Yannick Bézard, PSA's executive vice-president, purchasing, said: "The agreement will be a powerful driver of improved operating performance at the PSA Group. We have every confidence in GEFCO's ability to partner us as we navigate a challenging transformation, pursue new business opportunities and develop internationally."