Marlow Foods, which produces Quorn meat substitute, has extended is contract with Fowler Welch for five-years.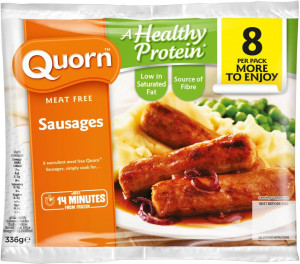 The logistics company will be responsiVisit Siteble for the collection, storing, picking and dispatching of chilled Quorn products to regional distribution centres across the UK.
Christophe Evo, logistics director at Marlow Foods, said: "The relationship between Marlow Foods and Fowler Welch has grown from being a simple transactional based collaboration to a close working business relationship."
Currently, Fowler Welch moves 8.5million cases every year for the company, and this is set to grow with the new contract.
"We started working together nine years ago, after Marlow Foods was exploring options for storage and distribution, and visited our Spalding facility, and saw the potential in joining our warehouse portfolio," said John Peall, deputy managing director at Fowler Welch. "Since joining our operation at Spalding, Marlow Foods has enjoyed steady growth in volume and overall delivery profile, which continues to this day.
"We have also seen greater momentum over recent months and Marlow Foods now has extensive plans to increase sales consistently over the long term."