Red Ledge, the advanced manufacturing and logistics control specialist, has unveiled  the latest version of its automated supply chain control system at the Robotics and Automation which is taking place at the Arena MK in Milton Keynes.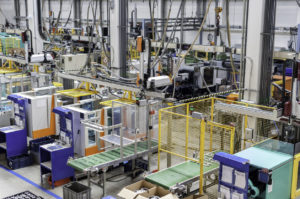 The system integrates and automates warehouse management, manufacturing and asset management processes.
Red Ledge Supply Chain integrates the company's open, plug-together control systems to create a one-stop, end-to-end solution for manufacturing and logistics companies: major productivity increases have been reported by users say Red Ledge.
The latest version of Red Ledge Supply Chain has been developed using the company's rapid-deployment systems development toolset. It uses RFID and other forms of Industrial Internet of Things intelligence to control integrated production, WMS, logistics and asset management functions within a single, seamless environment.
The Robotics and Automation Exhibition is taking place at the Arena MK in Milton Keynes today and tomorrow.