XPO Logistics has been awarded a further contract for the organisation of Renault's transport in western France. The logistics company is 'providing a comprehensive solution for the coordination of transport flows', as well as executing full and part load transport operations for Renault.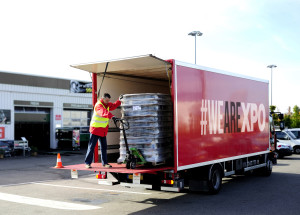 "Our collaboration with XPO is key, and we rely on teamwork to find service and productivity improvement levers," said Lutz Quietmeyer, head of upstream transport engineering for the logistics of Renault-Nissan in Europe. "This approach is meant to identify opportunities for continuous improvement, as well as breakthrough innovations."
Operating from its platform in Parçay-Meslay, Tours (Indre-et-Loire), XPO teams ensure the collection of car parts from Renault suppliers daily, as well as daily deliveries to Renault factories located in the Seine valley. On top of this, XPO teams manage the return transport of used handling crates and car parts through a cross-dock facility.