Retail distribution win for GEFCO
Retailer Decathlon has awarded GEFCO an 18-month contract for the transport of goods to six nationwide stores.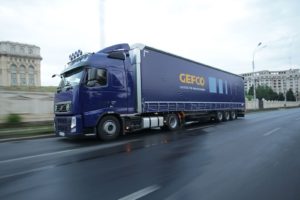 "Our road freight service is particularly well suited to meet Decathlon's needs as a modern retailer," said John Stocker, commercial director, GEFCO. "Our dedicated fleet ensures a reliable and fast distribution service, with complete visibility throughout the process.
"This contract affirms GEFCO's position as a major player in road freight transport and is an indication of the excellent progress that we have made this year. We are pleased to support a brand as prestigious as Decathlon while further showcasing our cross-sector capabilities."
A spokesperson for Decathlon said: "GEFCO's significant experience makes it the ideal partner for this project. It has already proven the quality of its services through work with our French team and we are pleased to continue this relationship."