Office and retail fit-out company Havelock has extended its contract with Bibby Distribution for delivery of interiors material to stores, schools and financial offices throughout the UK.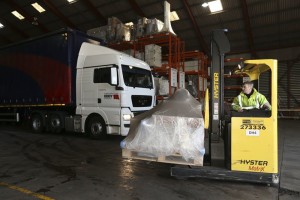 It will operate from Havelock's distribution centre in Dysart, Fife.
It will also be responsible for shunting operations between the company's Kirkcaldy factory and the DC.
"We've enjoyed a very long relationship with Bibby Distribution because the team has consistently proved its ability to meet our demanding requirements," said Paul Doleman, operations director, Havelock. "Thanks to Bibby Distribution, we have an efficient fleet that enables us to focus on our core competencies."