Retailers and carriers are braced for today's Black Friday rush, in the hope that their preparations will avert the problems seen last year.
Some big names like Argos, Amazon and eBay, have spread out their Black Friday deals this year. But there are a number of retailers, like John Lewis and Tesco, still offering big sales this Friday 27th.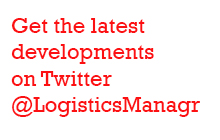 There have been prediction of big increases in sales over last year. In July, research for Yodel suggested that four times as many shoppers are planning to place online orders this Black Friday compared to 2014.
But with many retailers are spreading out sales to spread the supply chain pressure across more days, one 3PL, iForce, this week predicted that there will be less chaos this year.
Argos has already staged sales on the first three Fridays of November – promising to keep sales at exactly the same price during Black Friday. A standard delivery price of £3.95 for Argos' new Fast Track, same-day delivery option have been implemented just two days before Black Friday – having been free up until 24th November.
The retailer's web site encourages shoppers to "take advantage of the option to pay online and stagger their collection date" if opting for an in store collection, to avoid big queues.
The site also suggests customers "snap-up" Black Friday deals online between three and four am, as this was Argos' quietest time in 2014 – having 13.5million total visitors to the web site last year.
To help cope with Black Friday, which last year saw Amazon sell 5.5 million products, and the busy Christmas period, Amazon has this year opened two fulfilment centres in Doncaster and Dunstable. It has also hired around 19,000 seasonal roles in its fulfilment and customer service centres for the Christmas season.
Some big retailers including John Lewis, JD Sports and Tesco are beginning their deals on Black Friday. Tesco will be offering up deals from Black Friday until the following Cyber Monday, but all deliveries are set to take between five and seven days, and some Tesco Extra stores will be closed from midnight to 5am on the day to avoid last year's chaos.
John Lewis will also be running their sales from Black Friday until Cyber Monday. They have a "Never Knowingly Undersold" commitment which means that the retailer will match high street competitors' offers.
Brian Gaunt, CEO of iForce, which works for John Lewis, said: "The supply chain is very much in the spotlight this year and we have been working on the opportunities and supply chain challenges with our retail clients such as John Lewis, Fortnum & Mason and Cath Kidston since peak 2014.
"It's a time that requires both expertise and technology to be second to none. To support the uplift in volume at peak – which we're forecasting to be a 25 per cent uplift in orders this Black Friday – we've bolstered our workforce by almost 400 per cent (up to some 2,600 iForce employees)."
John Lewis outlined their own preparations in a statement: "We are doing all that we can to ensure that we are well prepared for Black Friday. Our efforts will be focused on delivering online and maintaining customer service while allowing our customers to enjoy the atmosphere of calm in our shops that they experienced last year. Additional staff will be on hand across our 46 shops to ensure the high levels of service our customers expect is maintained."
Gaunt added: "Some of our clients process around 40-45 per cent of the year's volume in the fourth quarter, and Black Friday is now a significant driver of that number. The planning behind the uplift in volume is to ensure that there's no change in delivering excellent customer service for clients and ensures that the right technology, training, experience and flexibility are in place to be able to respond to the Black Friday beast at pace and beyond. It's going to be a busy day – bring it on!"
iForce also emphasised the importance of recognising that an "order is never complete until it has surpassed its return by date," – noting that for a lot of stores there is a potential of 100 per cent more Black Friday returns than last year.