GreyOrange is to supply a fleet of modular sortation robots to UK-based e-commerce specialist Rex Brown.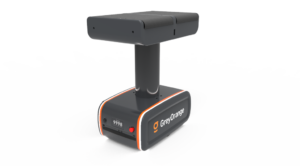 The sourcing, branding and distribution specialist has chosen the GreyOrange Ranger Mobile Sort, which was launched in February 2019, which will run on its GreyMatter software platform.
Rex Brown currently processes 2.5 million orders per year for customers ranging from Unilever to SME's such as Emma Bunton's Kit & Kin baby care company. Following the implementation oRex Brown will have the capacity to process over 10 million orders per year.
Ash Kandhari, managing director of Rex Brown, said, "We chose Ranger Mobile Sort because we are seeing an increase in growth volumes from customers and we have our own ambitious goals for our company, so we need a partner that can support us to grow the business without any constraints. Ranger Mobile Sort easily integrates with our operations. A partner like GreyOrange that aligns with our future-orientated mission is key.
"Ranger Mobile Sort seamlessly connects with our existing packaging machines through auto induction. The inherent flexibility in the system enables us to start as per the current needs and allows for scale-up as the business grows, thereby reducing the risk of large capital expenditure in the initial stages."