The Road Haulage Association is calling on the government to pledge immediate financial support for road hauliers who could lose their jobs due to Covid-19.
Chief executive Richard Burnett (pictured) told transport secretary Grant Shapps that many hauliers have already reported catastrophic effects on their businesses as the volumes of goods drop sharply.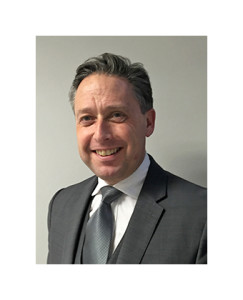 The RHA said that container volume from China has fallen by more than 70% in the past six weeks, and the movement of goods throughout the European Union is facing increasing disruption.
Burnett continued by saying that there had been an "artificial spike" for suppliers to deliver to the retail sector, however, this supply would slow after people were finished stockpiling.
He also called on the transport secretary to undertake a series of measures to ease the burden on road transport operators as the crisis unfolds.
These include immediate cash flow injections, deferment of tax payments, and a delay to the launch of clean air zones by at least six months.
Burnett said: "We need to get immediate financial relief into these businesses over and above the measures announced in last week's Budget.
"Without this support businesses will risk closure as 85% of the haulage market is SME and holds no more than two to three weeks of cash flow. Any drop in volume will mean businesses can't be sustained.
"The government will need to provide more radical financial support to ensure they survive."