The Road Haulage Association has hit out at the government for backing the Mayor of London's plan for a direct vision permit scheme for commercial vehicles.
"This is yet another direct attack by Sadiq Khan, Chris Grayling and Jesse Norman on the very industry on which the entire UK economy relies," said RHA chief executive Richard Burnett.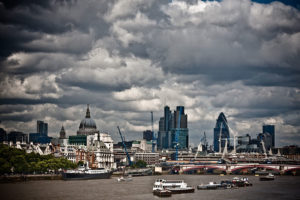 The RHA has been angered by the fact that ministers are backing mayor for London Sadiq Khan's plan that all lorries entering London will need a permit, issued by Transport for London before they can enter the capital. Ministers have had to apply to the European Commission for approval of the scheme as EU hauliers will also need a permit to enter London.
Burnett said: "We made it clear to TfL and ministers that it is wholly inappropriate to create local vehicle standards and permit schemes separate from the national and international standards for vehicles."
If the Commission gives the scheme the green light, from October 2020 all HGVs entering London will be assessed against the TfL-devised Direct Vision Standards and must obtain a permit from Transport for London.
Previous advice from TfL claimed that around half of the lorries entering London will need to be fitted with additional equipment such as camera systems, audible turn warnings and side sensors with driver alerts before a permit can be issued.
Fines of £550 will be issued to operators of any lorry entering without a permit, plus a personal fine for the driver of £150.
Burnett said: "The entire scheme has been poorly thought through from the start. Ministers should not have approved this application without fully understanding the implications of the scheme and doing a through independent Impact Assessment.
It is simply wrong that ministers are allowing London to fine drivers who have no control over whether a permit for the lorry they are driving has been issued or not."
The RHA is calling on ministers and the Mayor to work with the industry to support, devise and implement national and international vehicle standards.
* The Road Haulage Association's National Lorry Week 2018 will run from 15-21 September, with members around the UK taking the opportunity to highlight the importance of the industry.