Port services provider LBH Group and logistics provider Rhenus are planning a joint venture to pool activities in the field of European inland waterway shipping and the onward carriage of associated goods.
The venture will enable Rhenus and LBH to offer their customers an even more efficient and flexible range of services, said Rhenus Port Logistics managing director Thomas Maassen.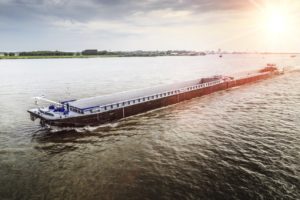 "It is our goal to be able to offer our international customers a complete chain of services from the departure country to the final recipient. We've found a suitable in Rhenus to support and strengthen us in this field," said LBH Group managing partner Bert Lagendijk.
In the coming weeks, the partnering companies will establish the structure of the cooperation arrangement in terms of company law. The deal is still pending still pending on approval from cartel authorities.