The heavy goods vehicle market was up almost 20 per cent in the first quarter of 2016 compared to last year, driven by strong growth in the rigid sector, particularly box vans.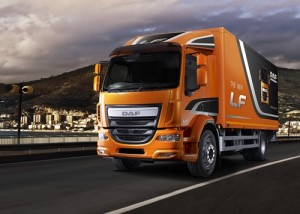 Figures from the Society of Motor Manufacturers and Traders show that registrations of vehicles over 6 tonnes reached 10,363 units.
Rigids over 16 tonnes were up 48 per cent on the first quarter of 2015 at 4,299, while rigids between 6 and 16 tonnes were up 45 per cent.
The only sector showing a decline was three-axle articles, which dropped 10 per cent on last year to 3,521 registrations.
DAF maintained its position as market leader with 31.3 per cent share – increasing registrations by 47.4 per cent to 3,245.
But Mercedes saw its share fall from 18 per cent to 11.1 per cent, dropping it from second spot to fourth. Its registrations were down 26.3 per cent to 1,154.
Scania and Volvo were second and third, while MAN saw registrations rise 70 per cent to take fifth spot. Iveco showed a small rise in market share to take sixth spot.
"This is a positive start to the year for the heavy truck market, with demand having stabilised following the regulatory upheaval seen in 2014. Large rigids saw more moderate growth than at the end of 2015 – a sign that the sector is set for a continued, steady period of growth," said SMMT chief executive Mike Hawes.