River Island deployed Oracle Retail Merchandise Financial Planning to support its omni-channel development.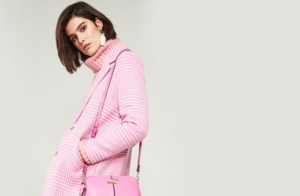 River Island, which has more than 320 stores around the world, was an early mover in the online retail market.
"We knew that omni-channel was the future and had to make a strategic move. We partnered with Oracle to get there. A single view of inventory is the key to fulfilling demand and operating more effectively," said Doug Gardner, chief information officer at River Island.
"Through this transformation, we needed to change the way our business worked. People had to come together and properly go through the design of the implementation."
River Island was an early adopter of omni-channel planning, and partnered with the Oracle Retail Consulting team to align towards business objectives correctly. Together, River Island established more-consistent and accurate planning processes to better understand how merchandise was performing across channels.
"Sometimes you have to have the courage to level set in the middle of an implementation. You want to get it right because you need a foundation to operate with going forward," said Gardner. "By implementing Oracle Retail Merchandise Financial Planning correctly, we are now about to evaluate profitability, reduce markdowns and follow a single version of the truth for the whole business."
"In our 2017 global consumer research 'Retail in 4 Dimensions,' we found that 43 per cent of consumers are now shopping both online and in-store every week. The multichannel shopper spent nearly twice as much as a single channel shopper this fall. River Island took notice of these trends early and shifted their strategies to be more nimble and agile in the face of shifting consumer demands," said Ray Carlin, senior vice president and general manager, Oracle Retail.