Cornish clotted cream producer Rodda's has updated its fleet with four new 7.5-tonne Isuzu 'Forward' N75.190 trucks mounted with insulated bodies and Carrier Transicold Xarios 500 refrigeration units.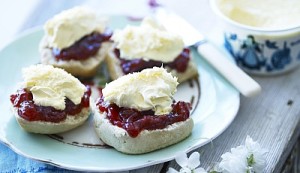 The new vehicles will be used six days a week, to help transport up to 220 million portions of clotted cream produced at Rodda's creamery each year to hotels, restaurants and supermarket regional distribution centres throughout South West England.
Rodda's has a fleet of 18 reefer trucks.  The four new arrivals, are expected to remain in service for five years and cover 90,000 miles annually.
"We purchased a truck mounted with a Carrier Transicold Supra 1050 unit and were so impressed with its performance that we've never looked back," said Barry Wilkinson, Rodda's transport logistics manager. "Since then we've entrusted our refrigeration requirements to Carrier Transicold UK, and had no hesitation in giving the company 100 per cent of our latest order."