Royal Mail, which has a fleet of 49,000 vehicles, has joined the UK's Logistics Carbon Reduction Scheme (LCRS). It has made all new HGVs meet aerodynamic specifications that can reduce fuel consumption by up to five per cent.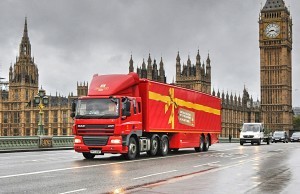 Paul Gatti, Royal Mail fleet director, said:
"It is also crucial that we continue to explore new ways to improve our fuel efficiency and reduce our impact on the environment given that we cover every single part of the UK.
"Our new relationship with the LCRS gives us an opportunity to share what we are doing and, equally, learn from the best practice of other members."