Royal Mail has launched a campaign to recruit 20,000 temporary workers for the Christmas period, starting in late October and running through to early January.
It said there would be 1,000 temporary jobs at Royal Mail's new parcel sort centre at Atherstone, while Parcelforce would be recruiting 900 parcel sorters and 1,200 drivers.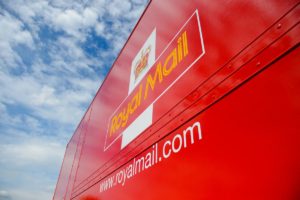 Around 16,000 people are needed to work in mail centres, distribution centres and data centres across England. This includes around 1,000 roles available at a new super Parcel Sort Centre at Atherstone in Warwickshire. There are also around 1,000 posts in Scotland, around 300 jobs in Wales and 500 roles in Northern Ireland.
Chief operations officer, Sue Whalley, said: "Christmas continues to be our busiest time of year. We plan all year round to help ensure we deliver the best possible service for UK consumers and businesses at Christmas. We are continuing to make a substantial commitment in additional resources including the recruitment of thousands of temporary workers to handle the festive mailbag and the growing market of online Christmas shopping."