Royal Mail has launched its "Labels to Go" returns service to enable online shoppers to use their mobile devices to print free returns labels in 11,500 Post Office branches across the UK, saving shoppers time and money.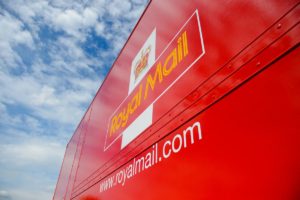 Shoppers can process their return on the Royal Mail returns portal or on the retailer's website. The shopper receives a confirmation email with a unique QR code which can be scanned at a Post Office branch or Royal Mail Customer Service Point to print a label.
Shoppers can also track their returns themselves for full visibility and confidence. "A clear, easy-to-use returns option should be part of a retailer's range of delivery options. It helps build customer confidence, relationships and sales," said Royal Mail spokesperson.
"As we head into the busy Christmas shopping period, we are delighted to be able to make it even easier for customers to return items; they won't need to worry about trying to print off labels ahead of time, they can simply do it there and then in any of our branches."