UK Parcels revenue increased one per cent at Royal Mail last year to £3.2 billion, but this was offset by a two per cent fall in letters revenue.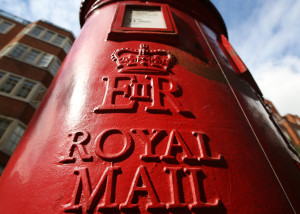 Parcel volumes in UKPIL's core network were up two per cent to 1,034 million, according to the group's annual results for the year to 27th March 2016. In Parcelforce, volumes were up 12 per cent to 96 million. Total UK parcel volumes were up three per cent.
UKPIL's revenue was down one per cent to £7.7 billion. Operating profit after transformation costs was down six per cent to £417 million.
GLS, the European parcel network, increased revenue by nine per cent to £1.58 billion, while adjusted operating profit rose from £115m to £117m.
The group said UK parcel volume growth was driven by import parcels, Royal Mail account parcels and Parcelforce Worldwide more than offsetting the decline in higher average unit revenue (AUR) consumer/SME volumes and export parcels.
"We continue to see higher volumes of lower AUR import parcels, largely from China. Our improved product offering in account parcels resulted in new contract wins, which more than replaced lost Amazon traffic. Royal Mail account parcel volumes, excluding Amazon, grew by seven per cent."
Amazon, Royal Mail's largest customer, now accounts for five per cent of UKPIL's parcel revenue.
Volumes of addressed letters were down three per cent – better than forecast – largely due to the return of direct delivery volumes.
UKPIL cut operating costs by one per cent – avoiding some £180 million of operating costs during the year. Productivity rose by 2.4 per cent.
"With more than 47,000 vehicles on the road, we have the biggest fleet in the UK. New driver technology has been installed in approximately 13,000 small, high -mileage vans. The new technology promotes better driving behaviour, keeping them safe and reducing fuel usage and maintenance costs."
It is also rolling out new technology. In parcels it is introducing 76,000 postal digital assistants which can scan 2D barcodes and capture signatures on delivery.
"Three thousand finger scanners have already been introduced across our mail centres and RDCs."
Total group revenue was £9.25 billion, compared to £9.33bn the year before. Adjusted group operation profit after transformation costs was down two per cent to £551m. On an IFRS basis, operating profit after transformation costs was down from £466m to £294m.
Moya Greene, chief executive officer, said: "Our outlook for UK letter and parcel
"Market trends remains unchanged. However, we will need to meet the challenges caused by slowing economic growth, the current low inflationary environment, and continuing developments in the highly competitive markets in which we operate.
We expect that the rate of revenue growth in GLS will slow in 2016-17, given the particularly strong performance this year. Competitive pressures continue to intensify in our key markets, such as Germany."