Royal Mail to close final salary pension scheme
Royal Mail is to close its defined benefits pension plan to future accrual from March next year – a move that has been greeted with dismay by the Communication Workers Union and Unite.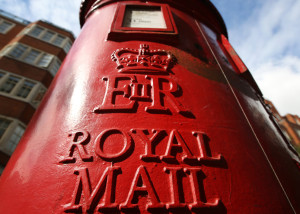 The company has been consulting on the future of the scheme and said: "The Plan is currently in surplus but we expect the surplus will run out in 2018. The Company's annual pension contributions are currently around £400 million. If no changes are made, the contributions could more than double to over £1 billion in 2018.
"We have concluded that there is no affordable solution to keeping the Plan open in its current form. Therefore, the Companyhas come to the decision that the Plan will close to future accrual on 31 March 2018, subject to Trustee approval."
The CWU said moving employees to a money purchase scheme meant that "on average, employees face losing up to a third of their future pensions. For a 50 year old Section C member earning £25,000 a year and retiring at 65, this would equate to a loss of £4,392 a year (£109,800 over 25 years)."
And Unite officer for the Royal Mail Brian Scott said: "We will study the implications of today's announcement very carefully and consider all the options going forward. If we don't achieve a satisfactory outcome, we can't rule out an industrial action ballot on this issue."