SAICA Paper has renewed its contract with CM Downton for a second time.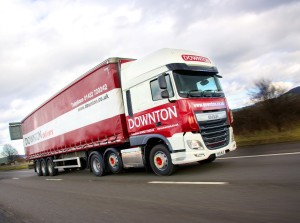 CM Downton has handled transport for the manufacturer since 2012, when the business opened its new paper mill in Partington, Manchester.
Downton will continue to cover the inbound transport of full loads of recovered paper collected from various UK recycling sources into SAICA Paper's paper mill, and the outbound delivery of full loads of paper reels to customers throughout the country. For this renewal Downton was able to reconfigure its component of SAICA Paper's overall transport requirement.
The company has integrated vehicle movements with other contracts managed by its Runcorn depot to help reduce the total number of movements across its network, minimise empty vehicle miles and thus reduce costs.
"We have a strong working relationship with the customer and were able to demonstrate innovation, flexibility and value during the tender process to meet the client's evolving requirement," said David Hutchings, head of business development at CM Downton. "This type of business profile fits well within our network model because there are fewer time window constraints on inbound and outbound movements than normal. This provides the flexibility to keep costs down so we can pass the savings on to the customer, in what is a very competitive market sector."