Saica Paper has extended its contract with CM Downton for another year.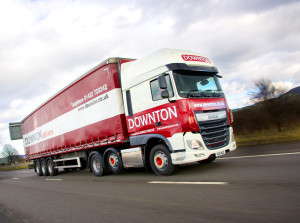 The partnership began back in early 2012 when Saica opened a new paper mill in Partington, Manchester.
Downton is responsible for the delivery of baled recycled paper from destinations across the UK into Partington, and the delivery of paper reels to Saica's customers in the packaging sector. As well as this, Downton handles on-site shunting services.
"The strong relationship we have built with Saica Paper over the past five years meant that on this occasion we were able to extend the contract without the normal benchmarking or tender process," said David Hutchings, head of business development, CM Downton.
"We know Saica, their market and their customers and this, together with our wide-ranging paper industry experience, allowed us to implement an efficient and flexible solution to their requirement."