Sainsbury's is to work with Blue Yonder (formerly JDA Software) on building an artificial intelligence-based demand forecasting and replenishment software platform that covers its end-to-end supply chain.
The grocer and retailer already has a deal with Blue Yonder to provide software platforms for its supply chain functions but the new deal will add not just AI, but space management, macro space planning, range management, warehouse management and labour management capabilities.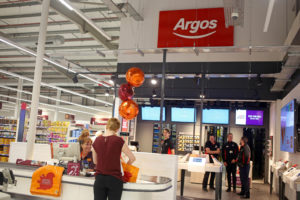 The two parties will work together via the in-house function at the supermarket – Sainsbury's Tech – to create what it describes as an 'autonomous self-learning supply chain platform with advanced machine learning capabilities'.
John Elliott, chief technology officer, retail, at Sainsbury's, said: "Having a predictive, autonomous and adaptive supply chain powered by world class technology products and Sainsbury's Tech engineering means we can show up for our customers whenever and however they shop with us."
Sainsbury's will also use Blue Yonder's Luminate platform, which includes machine learning-based forecasting and ordering designed to manage fresh and perishable products. Luminate also includes control tower functionality – which provides supply chain visibility, orchestration and collaboration across the supply chain.
Mark Morgan, executive vice president and chief revenue officer at Blue Yonder said: "We know how important Sainsbury's supply chain is to the company's rich history of success and the loyalty of its customers. Our goal is to make AI and ML become key enablers of Sainsbury's future digital transformation as the company expands its remarkable, trusted, multi brand, multi channel business."