Vans are to be included in the government's plans to end to the sale of new petrol- and diesel-powered vehicles – including hybrids – to 2035.
The Department for Transport also said that the ban could happen earlier if a faster transition is feasible, subject to consultation. It also said that it would work with all sectors of industry to accelerate the rollout of zero emission vehicles
Transport Secretary Grant Shapps said: "This government's £1.5 billion strategy to make owning an electric vehicle as easy as possible is working – last year alone, a fully electric car was sold every 15 minutes.
"We want to go further than ever before. That's why we are bringing forward our already ambitious target to end the sale of new petrol and diesel cars to tackle climate change and reduce emissions."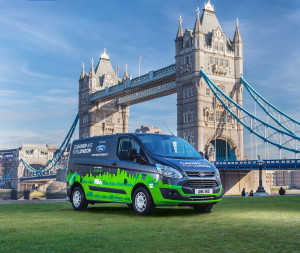 SMMT chief executive Mike Hawes said it was "extremely concerning" that the government had "moved the goalposts for consumers and industry on such a critical issue" and stressed that manufacturers are "fully invested in a zero emissions future".
"With current demand for this still expensive technology still just a fraction of sales, it's clear that accelerating an already very challenging ambition will take more than industry investment," he said.
Market transformation
"This is about market transformation, yet we still don't have clarity on the future of the plug-in car grant – the most significant driver of EV uptake – which ends in just 60 days' time, while the UK's charging network is still woefully inadequate," Hawes stressed.
"If the UK is to lead the global zero emissions agenda, we need a competitive marketplace and a competitive business environment to encourage manufacturers to sell and build here."
RHA chief executive Richard Burnett said: "Of course we all want to tackle climate change, but it has to be done in a realistic and manageable way. Changing the UK's car fleet to electric is one thing. They are increasingly available, with improving range and infrastructure that will work for users. For vans this is less clear cut because payloads and duty cycles are much more demanding."
Christopher Snelling, head of UK policy at the FTA, said: "The 2035 target is very ambitious for the van market; unless the government takes urgent action to solve the challenges around power supply and the availability of electric vehicles, it will not be an achievable feat.
"Operators want to switch to electric – but we need to see urgent action from government to ensure the right infrastructure is in place and the market is ready."