B&M, which is building a £39 million distribution centre in Bedford, increased sales by 21 per cent to £968 million in the first quarter, it said in a trading statement.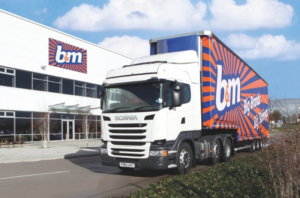 The value retailer has been growing rapidly, opening a dozen new stores in the UK in the quarter. To support its growth it is expanding its distribution network with a one million square foot distribution centre at Wixams, Bedford, which is due to open in the spring of next year.
While the main UK business reported strong growth, the German business, Jawoll, reported growth of 1.9 per cent to £93.1m. The group said warehousing and logistics costs at Jawoll "remain challenging, but we expect they will begin to moderate by the end of the first half of the current financial year".
Group chief executive Simon Arora said: "The Group has made a solid start and we are on track with our plans for the year as a whole, with a strong performance in the B&M UK business and continued implementation of our planned change programmes in Germany and France, with a continued focus on resolving the warehousing and logistics challenges in Jawoll.
B&M had its third consecutive record Easter trading period with sales of seasonal products and Homewares performing particularly well and Heron Foods has traded solidly too. The transitional changes to the product offers in Jawoll and Babou [B&M's French business] are now taking shape, as we apply the B&M model to those businesses. We look forward to the remainder of the year with confidence."