IAG Cargo's commercial revenue rose 8.8 per cent to €259 million in the second quarter.
However, the company said challenging market conditions placed pressure on yields which decreased 3.0 per cent at constant exchange, with volumes also finishing 2.1 per cent down on the prior year.
today announced its Q2 results from April 1 to June 30, 2015, reporting an 8.8 per cent increase in commercial revenue to €259m versus the same period last year.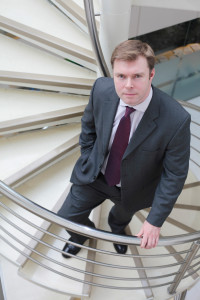 CEO Steve Gunning said: "Over the past three years IAG Cargo has been on a relentless drive to restructure our business and implement an operating model that performs well during market fluctuations. On the back of a strong Q1 and a softer Q2 market, IAG Cargo has delivered a set of results that demonstrates the resilience and adaptability of our business.
IAG Cargo expanded its network in the second quarter, with a capacity increase of 2.1 per cent.
"Successes over the quarter include a record growth in our Premium Product tonnage; the introduction of a simplified freight rate structure for our customers; opening a new route into Kuala Lumpur and bringing two new Constant Climate stations online. We have also added 47 flights to our EuroConnector service, providing customers with a greater array of options for shipping goods into, around and out of Europe," said Gunning.