Sealed Air, specialists in packaging technology were busy showcasing their latest products exclusively at the IntraLogisteX Exhibition. 
Logistics Manager caught up with Sealed Air on the first day of the show to check out its latest innovations.
The company has provided a host of product innovations that aim at reducing employee fatigue, and increasing efficiency and productivity in the picking and packing operation in a warehouse.
Technologies range from fully automated systems to semi-automated technologies to meet any warehouse need.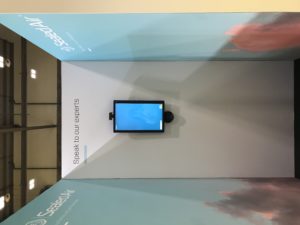 Logistics Manager spoke to Sealed Air's Steve Dougan, EMEA Platform Director who said he was "really happy" with how Covid-19 measures had been followed and how the show was handled given the circumstances.
He went on to explain that although it had only been the first morning, interest in the company's stand had been promising, adding that everyone coming to the stand was looking for automation equipment such as that offered by the company.
He added that the show had been fantastic so far and Sealed Air was very pleased.