SEGRO has signed a ten-year lease with customer 'Lanes for Drains' for a 35,345 sq ft warehouse. The warehouse was dismantled and re-built elsewhere on the Slough Trading Estate to create a space for the new Leigh Road Bridge.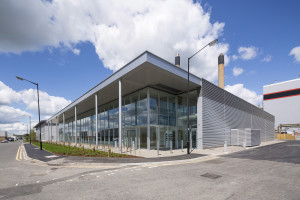 Gareth Osborn, business unit director for SEGRO in the Thames Valley, said: "Our on-going development plans for the Slough Trading Estate are designed to meet the rise in occupier demand that we are seeing for modern, well-located industrial buildings. It is our priority to create additional space that enables our customers to grow their businesses."
Cushman & Wakefield is the letting agent for the Slough Trading Estate.