Specialist building materials giant, SIG has temporarily closed its distribution operations as it looks to trade within government guidelines during the COVID-19 pandemic.
The company said that since 26 March, large parts of its market in the UK had seen sales fall away rapidly, in line with the broader construction industry.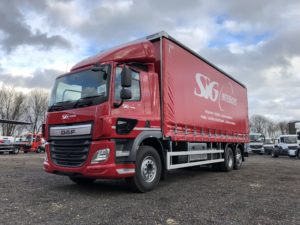 As a result it said it was "necessary and appropriate to temporarily close our UK operations – specifically the distribution and roofing businesses".
It has also temporarily closed its activities in the Republic of Ireland after the Irish government announced restrictions on the construction industry.
However, SIG said that it will remain open to service emergency projects for the NHS and food sectors, and to ensure an "orderly closure programme".
SIG said that employees will receive "proportion of their pay", and to this end, members of the board will take a 50% pay cut.
However, the company intends to use the closure period as a means to future growth: "The closure period will be used as an opportunity to develop a revised strategy and organisational model designed to be more sales-led, customer focused and responsive to local market needs."