Sky awards Unipart contract extension
Sky has awarded Unipart Logistics a five-year contract extension.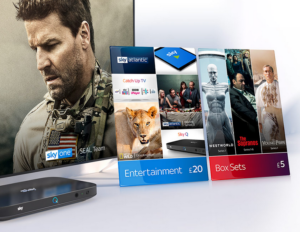 The partnership is now moving into its 14th year. Unipart will continue to handle the entertainment company's logistics, recycling, call centre services and fleet management.
The logistics business also provides software flashing and customisation for Sky.
"Extending our partnership with Unipart Logistics into 2022 is a testament to the strong partnership that has developed," said Giles Harvey, Sky's director of supply chain. "I value Unipart Logistics' focus caring about Sky's customers and supporting our growth plans."
Claire Walters, chief commercial officer at Unipart Logistics said: "We are incredibly proud of our partnership with Sky, which has gone from strength to strength over the last 14 years. It's great to be recognised as Sky's supply chain transformation partner of choice through this contract extension. We are looking forward to supporting Sky's continuing growth over the next five years through supply chain and digital innovation."