Southgate Packaging, one of Europe's leading packaging suppliers, is exhibiting for the first time at this year's IntraLogisteX, the UK's largest exhibition for the intralogistics industry.
Taking place over two days, from 1st to 2nd July 2021, held at the Ricoh Arena in Coventry, the exhibition will see 150+ exhibitors with 1,400 visitors.
Labelled as an unmissable showcase of the latest and best in intralogistics, for Southgate, the exhibition is an opportunity to reveal its vast range of products to potential buyers, generating leads and opening doors with key decision makers.
With a focus on sustainability, products on display will include: Water Activated Tape Dispensers, AirWave Void Fill, Strapping Machine and Friction Weld Tools, Packing Bench Solutions and a range of sustainable packaging alternatives including Paper Mailers and Paper Doc Wallets.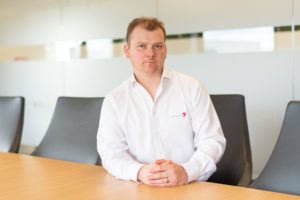 "We are really excited to be exhibiting at IntraLogisteX for the first time this year," commented Darren Smith, Head of Marketing at Southgate. "With the boom in e-commerce resulting in an increase in demand for packaging products, specifically those which are sustainable, we have been hard at work developing NPD which meets this criteria. Having been restricted in attending exhibitions as a result of the pandemic, we are looking forward to showcasing our wide range of products to potential new suppliers."
In the past year, Southgate has launched several new sustainable products including another Paper Tape Dispenser and Void Fill, with many more innovations to come. Just last month, the brand announced its latest innovation, a new Flexible Paper Sleeve. The 100% recyclable product has plastic free packaging and the additional benefit of using water-based glues meaning it is also completely biodegradable.
Its focus on sustainability feeds into its wider ambition to develop and promote the idea of a circular economy – inspiring businesses on an international scale to embrace the global solution to eliminating waste.
Southgate also recently announced it has achieved a Silver EcoVadis rating, showcasing its focus on driving sustainability within its business and the wider industry. The prestigious rating recognises Southgate's continued focus on developing innovative, new eco-friendly packaging alternatives, part of its pioneering activity to lead the packaging industry in developing sustainable products.
Southgate is exhibiting at IntraLogisteX on stand 336