SPAR International has formed new partnership with Burque Group to open its first stores in Pakistan starting in Karachi.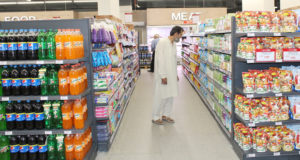 The first Karachi store is a newly built 1,000 sq m supermarket with a bakery, butchery, full dairy offering, fruit and vegetable section, Food-to-Go counter, full dry grocery offer as well as a pharmacy and health and beauty sections.
SPAR International managing director, Tobias Wasmuht said: "With a population of over 200 million – two-thirds of whom are under the age of 30, with a quarter living in the top 20 cities, the SPAR model is tailor-made to respond to the growing demand from consumers for modern, world-class food retailing. In Burque Group we have partnered with, not only a company with a significant pedigree in retail distribution, but shared values when it comes to professionalism, excellence, teamwork and collaboration."
Burque Group is one of Pakistan's largest sales management and distribution companies of a diversified range of FMCG brands, and since 1974 has been a key distributor for major brands in the country.
Ali Sherazi, chief executive officer of SPAR Pakistan said: "We have worked hard to ensure that we offer consumers the best that Pakistan has to offer in terms of fresh fruit, vegetables, milk, meat and baked goods."
In 2016, SPAR International reported global retail sales of €33.1 billion across 12,500 stores in 44 countries.