The decline in availability of good quality warehouse space means that speculative development is back on the agenda. But is it all that it's cracked up to be? Liza Helps reports.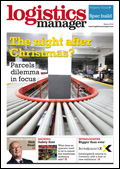 From 2005 to 2009 some 40.47 million sq ft of warehousing space was developed; in the period from 2013 to now there is just 13.6 million sq ft. The lessons of the property recession hit hard, with developers, investors and landlords nowadays far more cautious.
In its Prime Logistics research, Gerald Eve notes: "While developers are responding to the supply shortage [by speculatively developing], they did so carefully and considerately – focussing on well located core locations and constructing a size and specification of building that would attract the broadest remit of occupiers."
Kevin Mofid of Savills agrees: "Developers are being very considered regarding speculative development and are not rushing to bring schemes forward.
Each and every case for speculative development is being thought through thoroughly in a considered measured level to what we saw in the last property development cycle."
Indeed Charles Crossland of developer/investor Goodman says: "The restricted supply of good quality warehouses of all sizes remains the key theme across most prime industrial markets, and developers, including ourselves, are responding cautiously to these supply constraints."
Developers are keen not to unbalance the market with an influx of new development, as the relative shortage of supply is driving rents upwards for the first time since 2009.
In fact for the first time total returns are now back to pre-recession levels and no-one want to rock the boat.
"There has been a return of speculative development in prime areas throughout the UK over the last 12-18 months, and we do not see any evidence of oversupply, although we are keeping a close eye on new starts," adds Crossland.
It looks like developers are only keen to progress speculative development in areas where demand is strong and stock levels diminished.
Indeed this is exactly the conditions under which Stoford and Liberty Property Trust are moving forward with their £100 million joint development agreement.
Dan Gallagher of Stoford says: "[The agreement] seeks to capture a number of opportunities in Stoford's development portfolio that will offer speculative stock in locations currently with strong demand and little or no supply.
There is a firm belief that this is the right time in the cycle to offer this product to the market."
The agreement comprises eight industrial/warehouse buildings, across four sites in Birmingham, Manchester, Worcester and Widnes, to be developed on a rolling speculative build programme during 2016/17.
The buildings will range in size from 40,000 sq ft to 200,000 sq ft.
Work is scheduled to begin on two schemes in Q1 2016, at Worcester Six, with 44,000 sq ft and 162,000 sq ft units, and at Synergi Park, Irlam, Manchester, on units of 40,000 sq ft and 182,000 sq ft.
Schemes at Ditton Park, Widnes, and Oldbury, Birmingham, will follow upon receipt of planning anticipated later in the year.
For Jonjo Lyles of BNP Paribas Real Estate the situation can be summed up: "Spec is a very brave word…"
Aviva Investors only snapped up Trade City in Frimley because, asset manager Stephen Parry –Jones says: "We recognised that demand for high-quality industrial space continues to outstrip supply in core locations."
Aviva has been well rewarded and, since buying the speculatively built trade park in July 2015, has seen 50 per cent of the scheme let with the latest unit totalling 19,895 sq ft let to Amazon on a new 10-year lease.
Seven units offering between 2,790 sq ft and 15,123 sq ft remain available at quoting rents from £11 per sq ft. Savills, Cushman & Wakefield and Wadham & Isherwood are joint letting agents. CBRE advised Amazon.
While developers and investors are being cautious, latest research data shows that there is more speculative space being brought forward.
According to Gerald Eve's latest Prime Logistics research: in terms of development starts 18.9 million sq ft of logistics property started construction in 2015, half of which was speculative.
This marked a 28 per cent annual increase in development starts by volume on 2014.
Jon Sleeman of JLL notes: "Around 3.5 million sq ft of new speculative space was delivered to the market in 2015.
In 2016, this level will double, based on what is under construction now and in the development pipeline."
According to JLL research, at the end of 2015 there were 32 big box units speculatively under construction nationally, totalling 6.5 million sq ft.
In fact the amount of new space brought to the market in 2015 meant that Grade A stock increased for the first time since 2010.
However, despite the pick-up in development, the availability of new supply remained 68 per cent lower than the level it had hit before the recession.
The average size of building constructed speculatively during 2015 was 155,396 sq ft – considerably smaller than the 197,000 sq ft in 2007, although in terms of quantum, more than twice the amount of speculative space commenced in 2007 compared to 2015.
Mofid is concerned about the average size of unit being constructed: "Almost 86 per cent of units coming forward are under 200,000 sq ft.
The market is characterised by units being of a poorer quality and smaller size."
Savills classify 72 per cent of the sq ft on the market to be grade B in quality and below, also just 16 per cent of the units on the market are over 300,000 sq ft.
For units over 500,000 sq ft, occupiers have just one option, the Sherburn 550 unit in Yorkshire.
Once this unit is let the largest Grade A units on the market are both 380,000 sq ft: J4M8 in West Lothian, and DC 380 in Harlow.
For any occupier wanting over 400,000 sq ft the only option is to build-to-suit.
At present no developer has considered a 400,000 sq ft plus speculative unit.
Goodman, through its joint partnership with Anglesea, has some of the larger units currently on the market with its Angle 265 at London Medway Commercial Park and 340,000 sq ft at Andover Commercial Park.